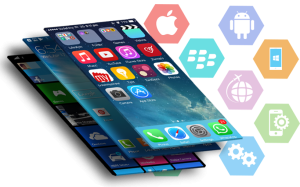 DBK Web Services is an industry-leading & reliable software and mobile app developer company in Kenya known for delivering innovative solutions and engaging mobile apps. Due to our unstoppable quest for adopting newer technologies & innovations, we have evolved into a one-stop destination offering end-to-end Business & Technology Consultation.
We have made a stellar reputation in the technology industry by adhering to strict timelines and quality deliverables. We are considered to be one of the most reliable partners by our clients as we follow a customer-oriented service model.
Facts:
We collaborate with reputable firms in our industry both locally and abroad

We offer quality designs in Android and IOS

Our Clientele is both Local and Foreign

Leverage the latest tools, techniques, methodologies, and strategies to deliver robust solutions that generate revenue for our clients.

We have a Qualified and Experienced team able to take on any project in the industry

Client trust is of the utmost essential for us. To ensure the confidentiality of the project, we sign the Non-Disclosure Agreement (NDA) with our clients.

Agile approach and result-driven methodology

Built as a part of our corporate philosophy, our 'ValueShore' model lays high emphasis on creating enhanced value for our customers.

We are your ideal app development & software, development partner. Get in touch with us to turn your idea into a revenue-generating business solution.